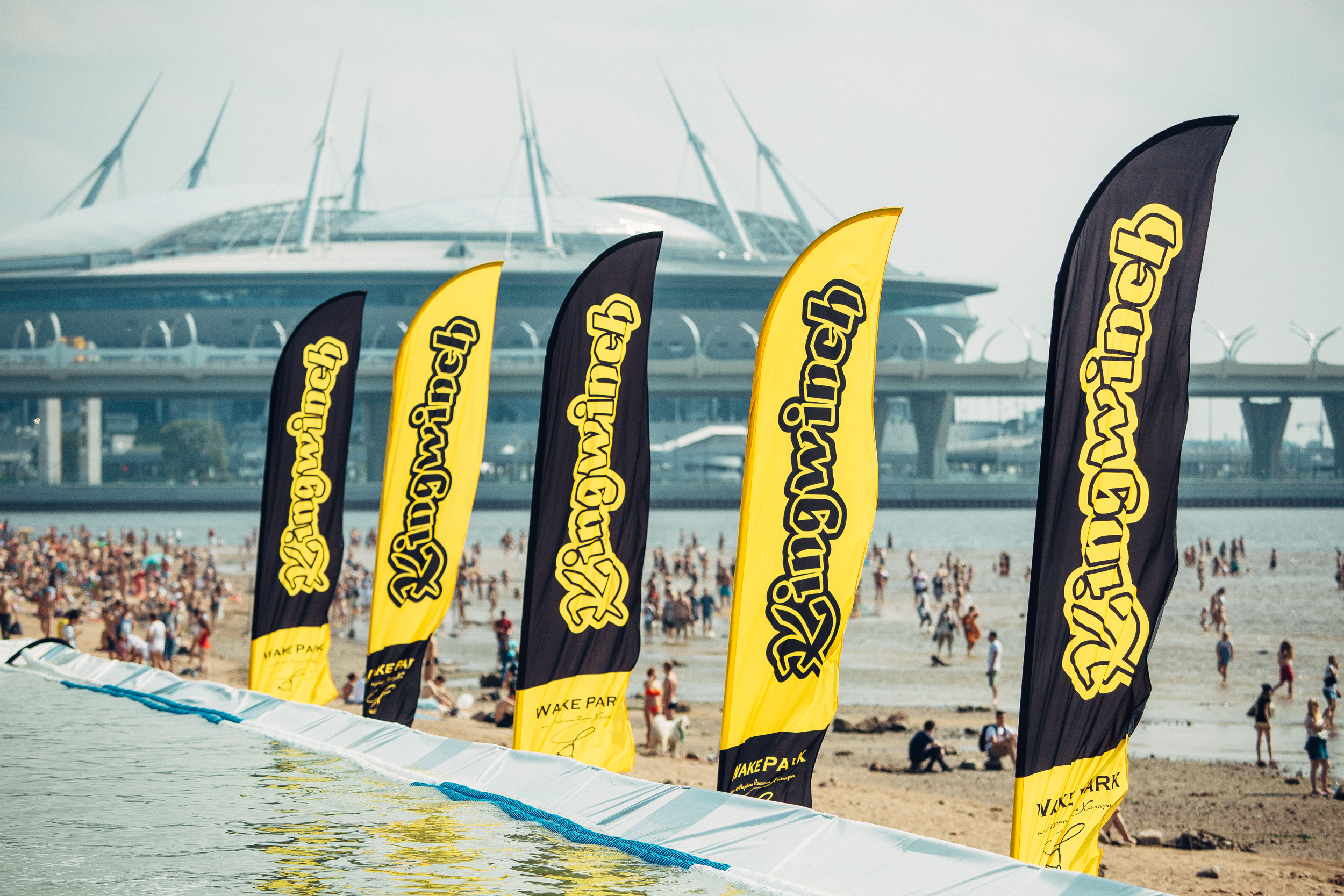 The fourth in a row VK Festival took place on July 28 and 29 in the 300 Anniversary Park of St. Petersburg, which was liked not only by the residents of the city, but also by thousands of guests from all over the country. On the territory of the "Sport" area of the Festival we installed a Kingwinch wakeboarding zone with the first unique #KWWS mobile pool.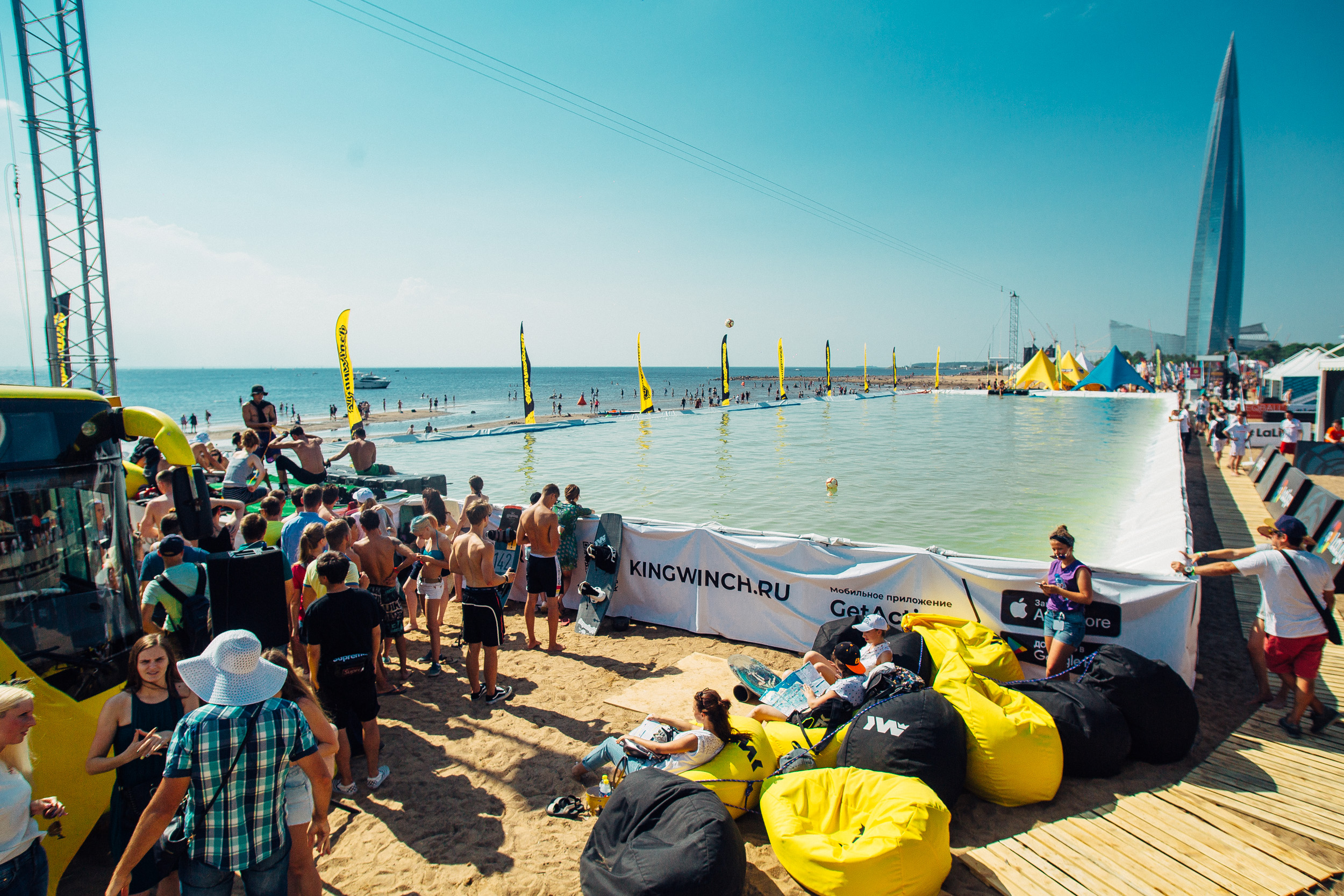 The wakepool is our new development in the field of water sports and outdoor activities. It is assembled from modular blocks, so the width and length of the pool can vary depending on the available area.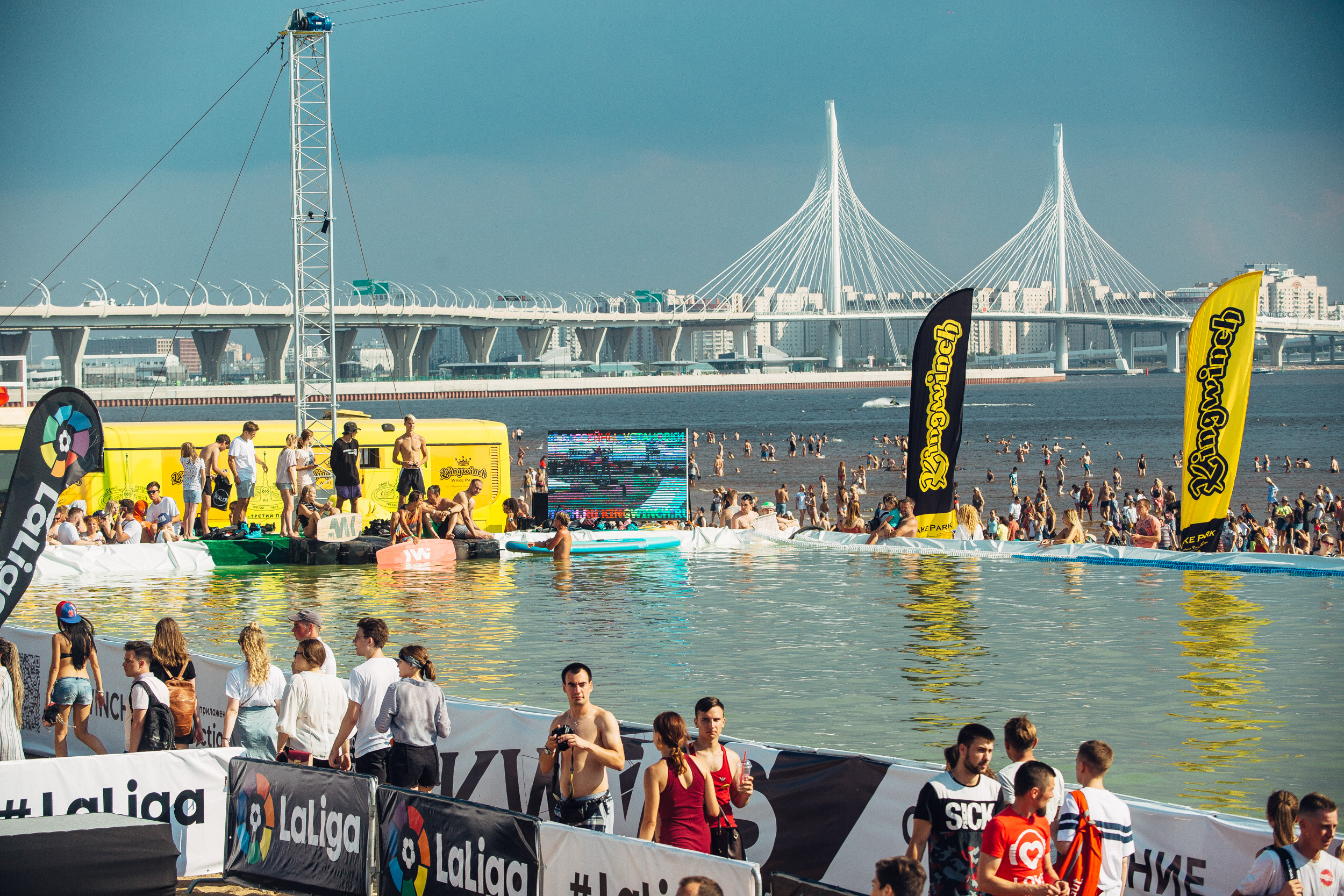 This is the first absolutely mobile solution on the market. Assembly and disassembly of the pool is carried out in 1-2 days. Thanks to the use of functional fixtures and the exceptional strength of the metal frame, the pool can be installed on any surface (for example, on VK Fest, the pool was installed on the beach sand).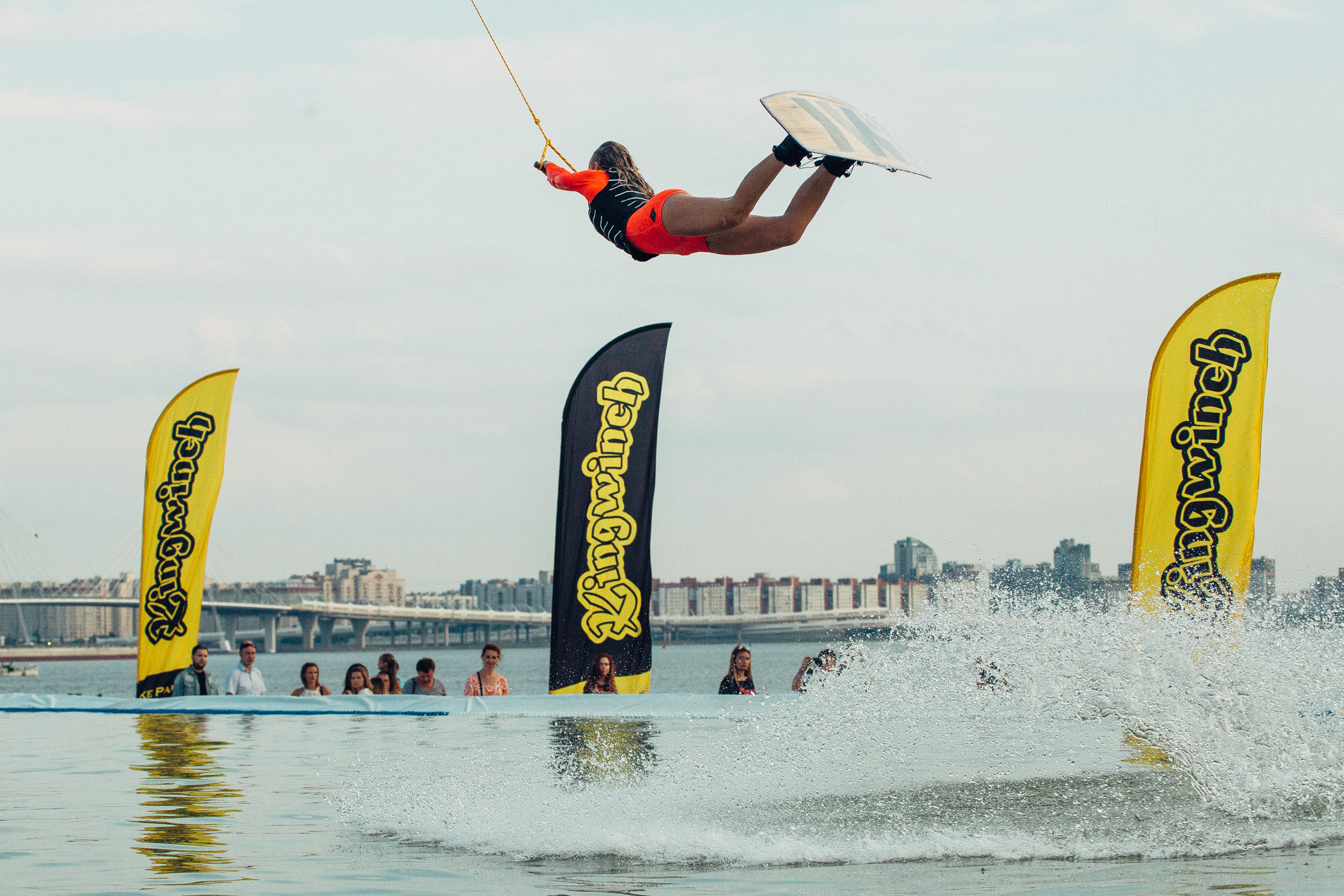 Designing the pool we took into account the necessary safety requirements. With special software for operating the cable riding for both beginners and professionals does not pose any health risks. A system for filtering and purifying water is also provided.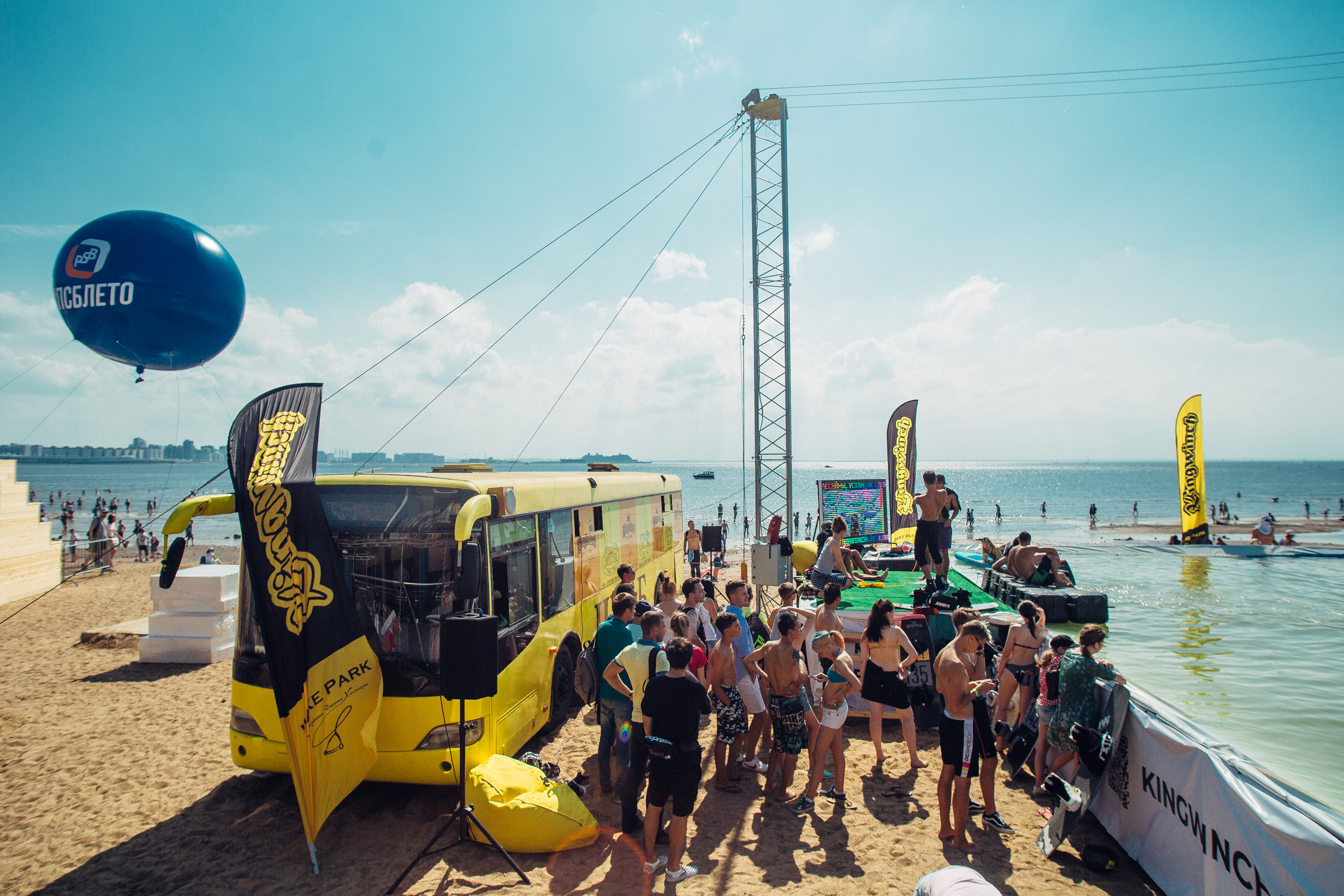 The pool has a wide range of applications and can be used for various water sports, entertainment and shows. Riding any boards & tubes, jetskis and flyboards, swimming, water polo are just a small part of the possible applications.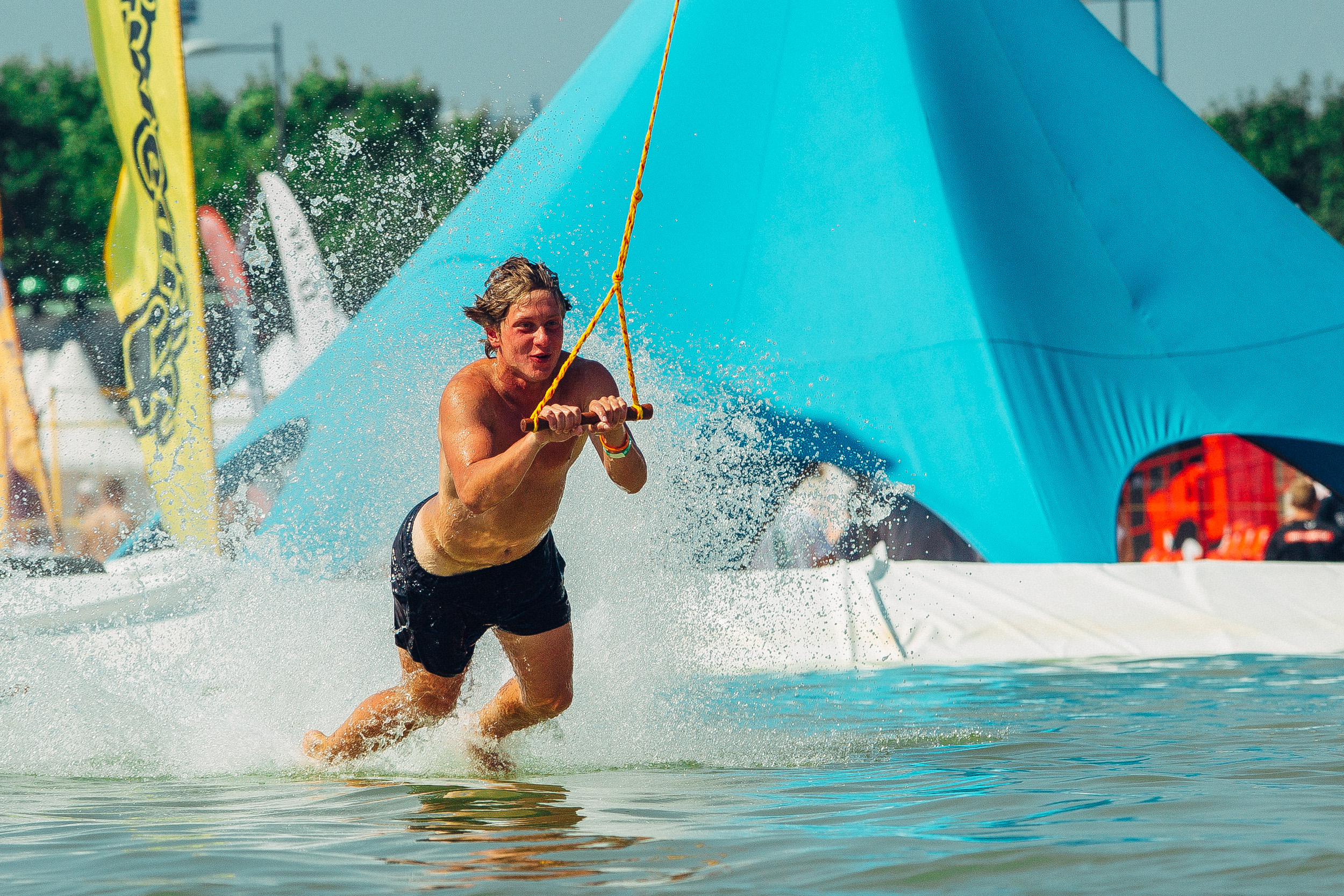 If you are an organizer of events, and you need a mobile pool for the upcoming event, contact us in any convenient way! We have our own manufacturing facility in the Leningrad Region, so that preparing a pool for rent or for purchase does not take much time.